Preventive, Cosmetic and Implant Dentistry
Dental Implants
Are A Versatile Solution.
Dental implants are a permanent, natural looking tooth replacement method that have been used for decades to successfully replace a single missing tooth and multiple missing teeth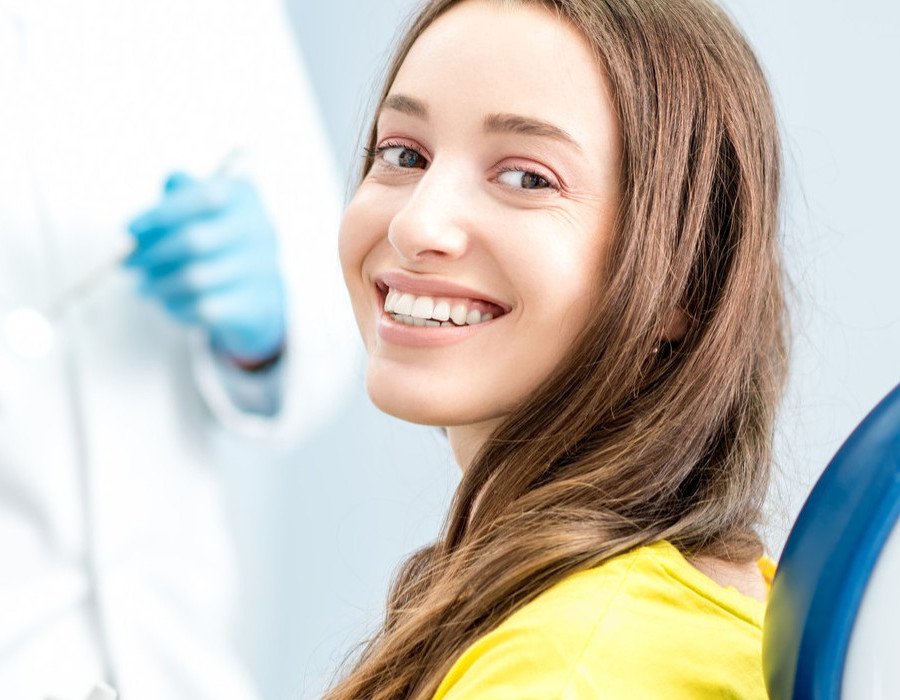 Preventive, Cosmetic and Implant Dentistry
Dental Implants
Are A Versatile Solution.
Dental implants are a permanent, natural looking tooth replacement method that have been used for decades to successfully replace a single missing tooth and multiple missing teeth
A Comprehensive Look
At Dental Implants.
Implants can be used to replace a single tooth, multiple teeth, or even a full set.
Unlike dentures, they are non-removable, and they function just like your natural teeth. Implants can also serve as permanent support to keep dentures in place and maximize comfort.
A dental implant is a small titanium post that we surgically embed below the gum tissue and into the jawbone. The implant post serves as the root component of a prosthesis. After a brief healing period the post is attached to an abutment, or support structure, that links the implant to the restoration.
Our commitment to providing high quality care through the use of technology does not stop at the dentist's chair. Our office also uses technology to save you time and make planning your specific treatment much more efficient.
Our office uses the latest technology to make planning for your implant as minimally invasive as possible. One of the first steps in planning is to take a dental CT scan. Then using special software, we are able to evaluate your scan in three dimensions to look at bone quality, bone quantity and bone location, enabling the best possible placement of your dental implants.
There are several factors to consider the cost of dental implants, including:
The health of your jawbone
Over time, when a tooth is missing, the jaw bone deteriorates. This means that, even if you have a denture or a bridge, there is nothing rooted into your bone. However, because a dental implant is made of titanium, it will actually integrate with your jawbone and stimulate growth over time. This preserves the natural strength and quality of the mouth.
The longevity of dental implants
While dentures and bridges can seem less expensive initially, because their life expectancy is 5-10 years, they can end up costing much more than dental implants over time. A dental implant may seem more costly upfront, but as they can last a lifetime, they are a worthwhile investment.
The range of visits you may require from start to finish in the dental implant process:
Exams/office visits
Tooth/root extraction
Bone Grafting
Placement of the titanium root (the "dental implant")
Placement of the crown
X-rays, pre/post operative care
If your insurance has dental implant coverage
Ultimately, the best way to determine your individual costs for a dental implant is to call our office and schedule a complimentary consultation. The doctor will review your clinical needs and our front office team members will be happy to review your dental insurance as well as financing options.
The Dental Implant Procedure
Once it is determined that you are a good candidate for a dental implant, and all planning has been completed, it is time to get started.
A titanium tooth root is placed in the bone socket area where the natural tooth root once resided. It will need time to integrate with the gum area and bone below. This integration time is important because it creates the foundation in your jawbone for the implant to be a success.
Once the integration period is complete and the tooth root is in place, you will come into our office to have impressions taken to begin fabricating a custom crown and abutment (the post that will connect the crown to your implant.)
The final step is to deliver the abutment and crown. The crown will have been made by our office to match your existing teeth in color and shape. Your new implant will feel normal and natural like a regular tooth.
Aftercare Of A Dental Implant
Consider your dental implants to be the same as natural teeth. They require the same daily brushing and flossing, and the same number of regular checkups. Just like your natural teeth, the better you take care of your implants, the longer they will last.
Let's hear what this happy patient has to say
about her recent dental implant procedure at Vander Vliet Advanced Dental Care
Frequently Asked Questions
How do I know if a dental implant is a good choice for me?
Candidates for dental implants include:
Patients with missing teeth who are looking for alternatives to dentures or bridges.
Patients who have healthy jawbone density in order to support the implant.
Patients who do not have a disease or condition which can slow down or prevent the healing process after implant surgery.
Patients who are not currently undergoing chemotherapy or radiation treatment for cancer.
Are dental implants painful?

You can expect to feel sore after your procedure. However, all care will be taken to keep you as comfortable as possible.
How long will my dental implant last?

If you treat your new teeth with great care, they should in most cases last a lifetime. Rarely do they need to be removed or replaced. Having this type of dental procedure is like getting a second chance at natural teeth, you will barely notice the difference.
How much will dental implants cost me?
There are many factors, as outlined above, that influence the cost of a dental implant. As such your costs will vary. However, our front desk staff will be more than happy to work with you to review your dental coverage, as well as payment options that will work best for you.
Dental implants sound right for me, how do I get started?
Give our office a call today and schedule a complimentary consultation!
92.7am, 104.7fm first Friday of every month at 8:10AM
In case you missed it, Dr. Vander Vliet was on 📻 WRNJ radio this past Friday 6/10 🗓 talking about dental implants🦷. He discussed the entire process of getting an implant and what the benefits are 👍. If you or someone you know needs dental implants, please
Please use contact form to send us any questions

Contact
Dr. Gary Vander Vliet
Preventive, Cosmetic and Implant Dentistry
Address
Hastings Commons, Building 2B;
486 Schooley's Mountain Road;
Hackettstown, New Jersey 07840
Office hours
Monday 8:00AM – 5:00PM
Tuesday 8:00AM – 5:00PM
Wednesday 8:00AM – 5:00PM
Thursday 8:00AM – 5:00PM